Software solutions for maritime transport
In addition to years of expertise in monitoring transport by road and rail, kasasi also offers innovative solutions for live tracking of maritime transports.
Whether your goods are on a container ship or an inland waterway vessel, with the kasasi platform you can monitor the transport and optimise your delivery processes.
Benefits for you
Combining your planning data with live movement data
kasasi receives transport data from the planning system and links this with AIS data from the ships on which the goods are located.
Track your ships live on the map
Using precise GPS data, kasasi displays the ship's positions around the clock, making it easier to track deliveries to ports and loading points.
Optimisation of loading and unloading processes
By accurately calculating the arrival time (ETA) at the port, lock or unloading point, you can optimise your loading and unloading processes efficiently and reduce waiting and demurrage times.
In the event of delays due to low water levels, traffic jams at the lock, etc., you will be informed immediately and can reschedule swiftly and efficiently.
Analysis and reporting possibilities
Full transparency through extensive reporting
Information from carriers and terminals
The multitude of information sources makes it possible to get a holistic picture of a shipment.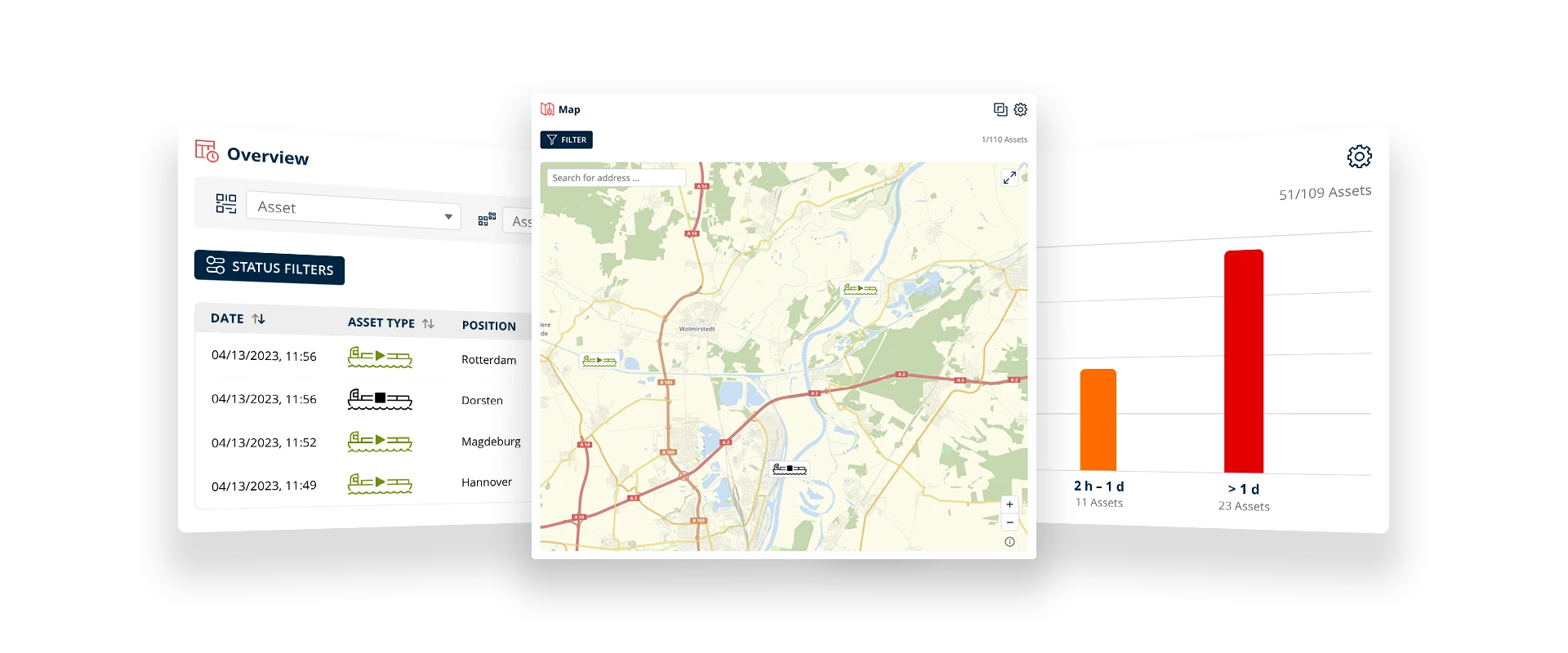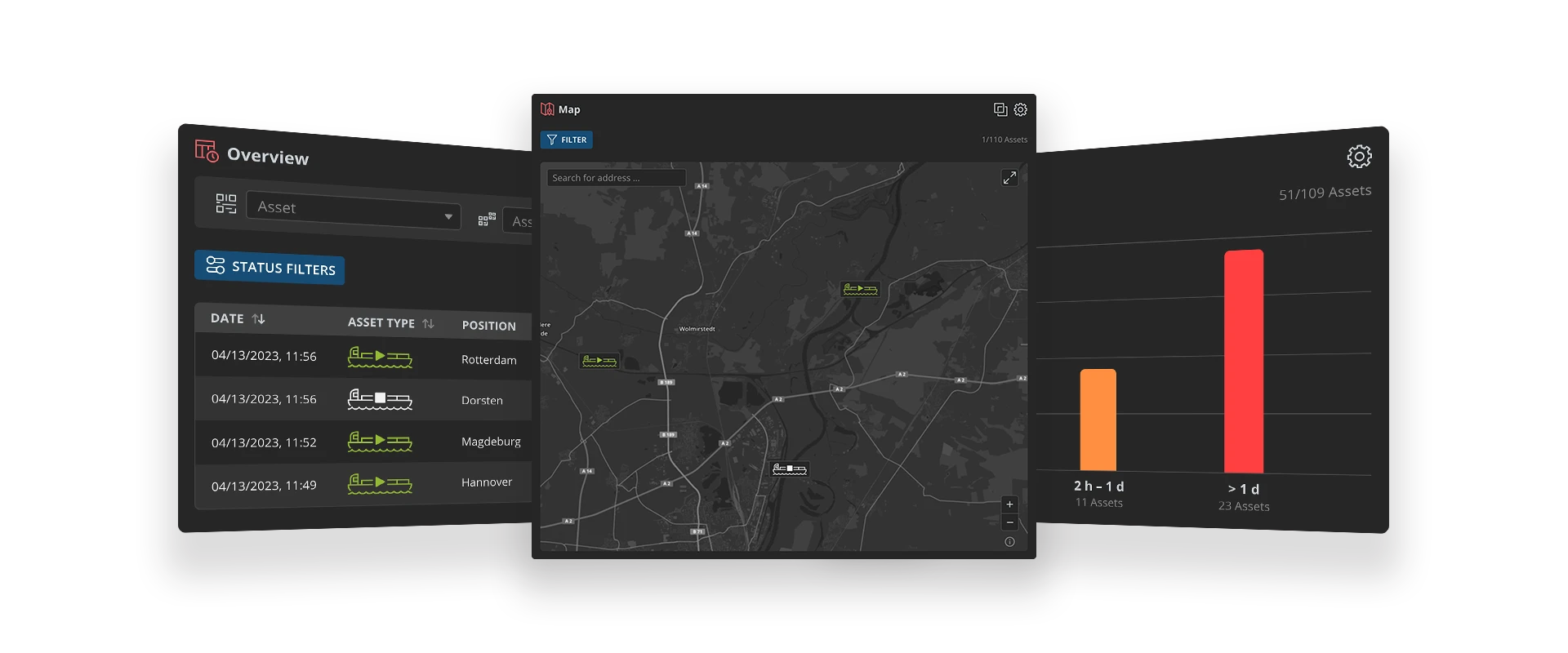 Customised solutions
Are you missing a certain functionality in the kasasi platform? No problem, because "It doesn't exist!" doesn't exist at kasasi. Based on your use case, we work with you to develop tailor-made functionalities to optimise processes and increase cost efficiency.
Find out more
Data Sharing
Simple and complete sharing of data is the basis for monitoring every transport. That's why kasasi has developed a tool that takes data sharing to a new level through 100% self-management.
100% self-management – 100% control
You retain full control over your own fleet and decide with whom you share what data. At the same time, your service partners give you access to data from transports that are carried out for you or that are relevant to you. And the best part: once everything is set up, the route-based data forwarding happens fully automatically.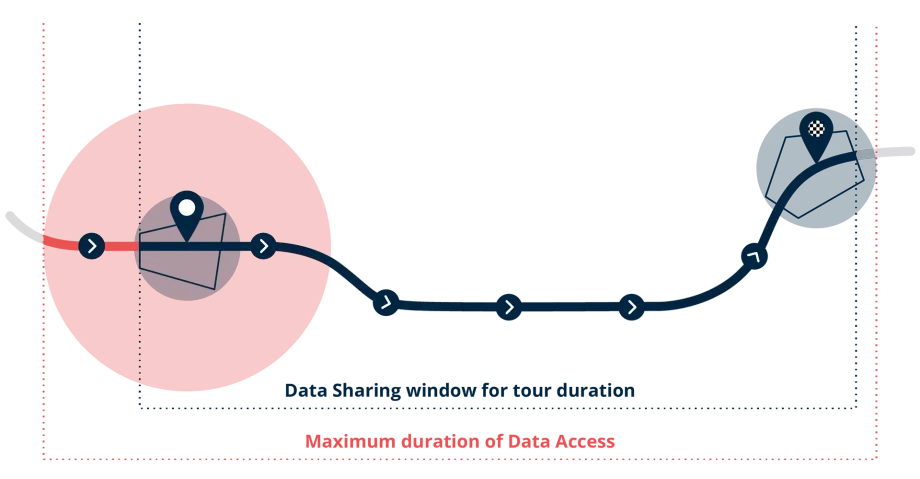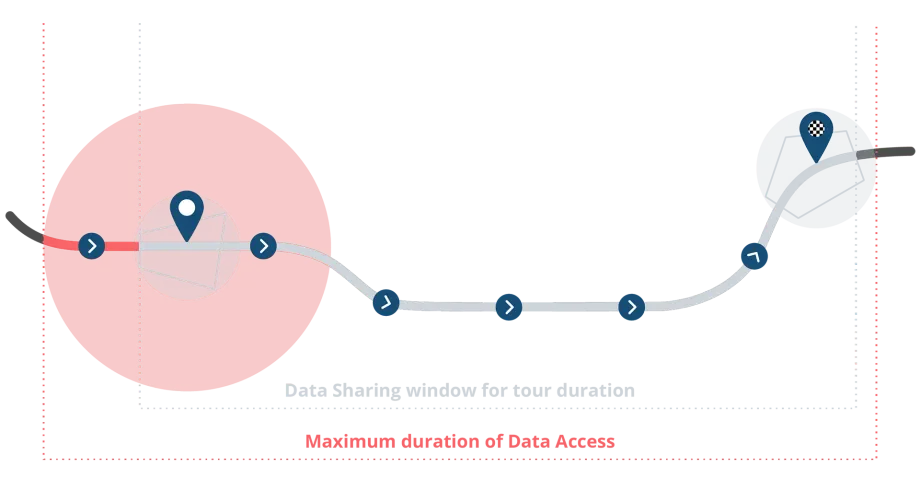 Benefits for you
Self-managed integration of your own service provider network
After an uncomplicated onboarding process, the fleet of your service partners is at your disposal. As soon as an active route is carried out, data will become visible – if access has been granted.
You are always in control
Self-management of the entire network and fleet allows you to stay in control of who gets access to live tracking at all times.
Fully automated sharing of telematics data with partners
Once your fleet is set up in the system, you can sit back and relax, because the sharing of telematics data with service partners takes place fully automatically from then on. kasasi always ensures that data is only passed on for active routes and for the duration of the transport.
Have we sparked your interest?
Feel free to get in touch with us. We look forward to hearing from you!
The kasasi team