Software solutions for road transport
kasasi combines your transport planning data with telematics data in real time and thus offers you full transparency and control over your transports on the road.
Live visualisations give you a quick overview and proactive notifications alert you to deviations at an early stage. With the kasasi platform, you have a convenient and innovative web solution for ETA calculation, live monitoring and much more, all from a single source.
Perfect temperature monitoring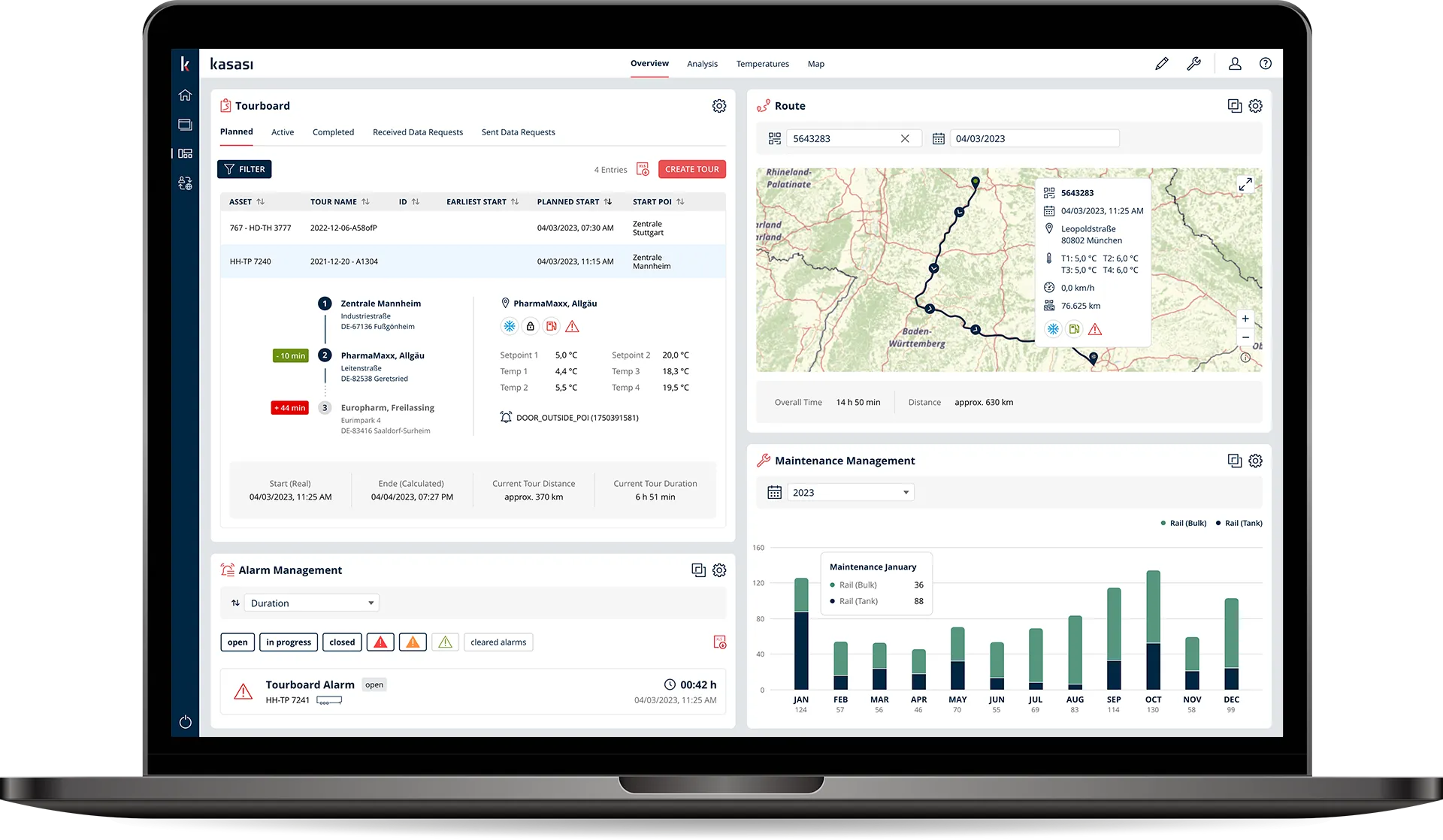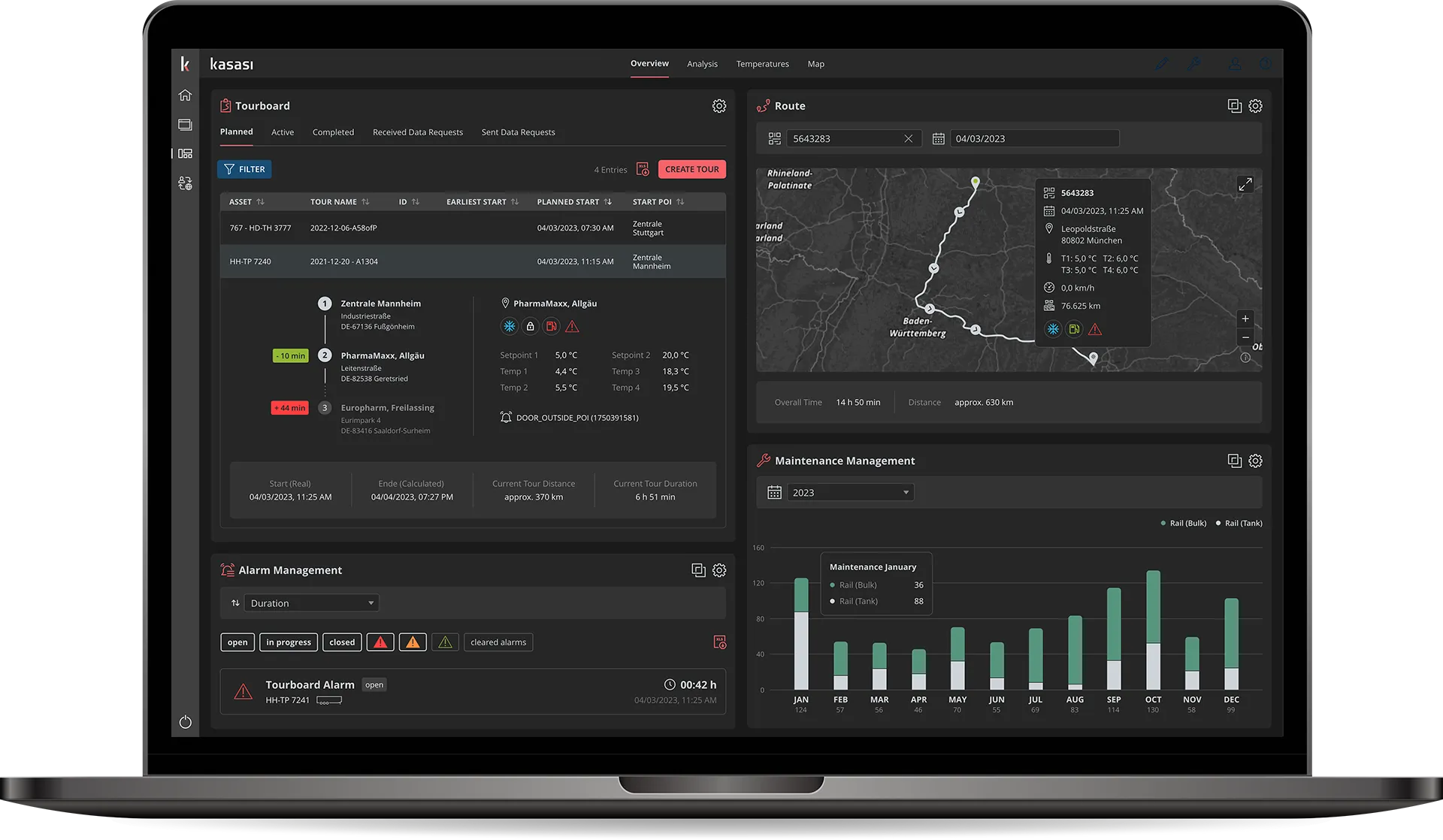 Live tracking, ETA, alarm management & more
With the kasasi platform, you can act instead of reacting, massively increasing the quality and efficiency of your transports.
Benefits for you
Combining your planning data with live data from the vehicle
kasasi receives transport data from your system and links it to live telematics data from the vehicles used.
Minute-by-minute forecast for your transports (ETA)
With live position updates and calculation of planned transport stops, kasasi predicts when your vehicle will arrive to the minute.
Alarm management in the event of deviations in your transport
The kasasi platform proactively notifies you before a transport gets out of hand, so you don't have to tediously search for deviations in the data.
Inbound transports
With the kasasi platform, you can ensure timely delivery to production or distribution centres via live monitoring of inbound transports, thus optimising just-in-time processes or detecting bottlenecks due to delivery delays at an early stage.
Benefits for you
Support of just-in-time production
For just-in-time optimised production, the kasasi platform's ETA provides a reliable prediction of when raw materials will arrive at your premises.
Coordination of goods arrival and loading processes
Early notifications in the event of delays enable better coordination of incoming transports. In addition, waiting times for unloading or transhipment are shortened.
Full transparency through extensive reporting
Based on live vehicle data, the performance of suppliers and service partners can be evaluated transparently and comprehensibly.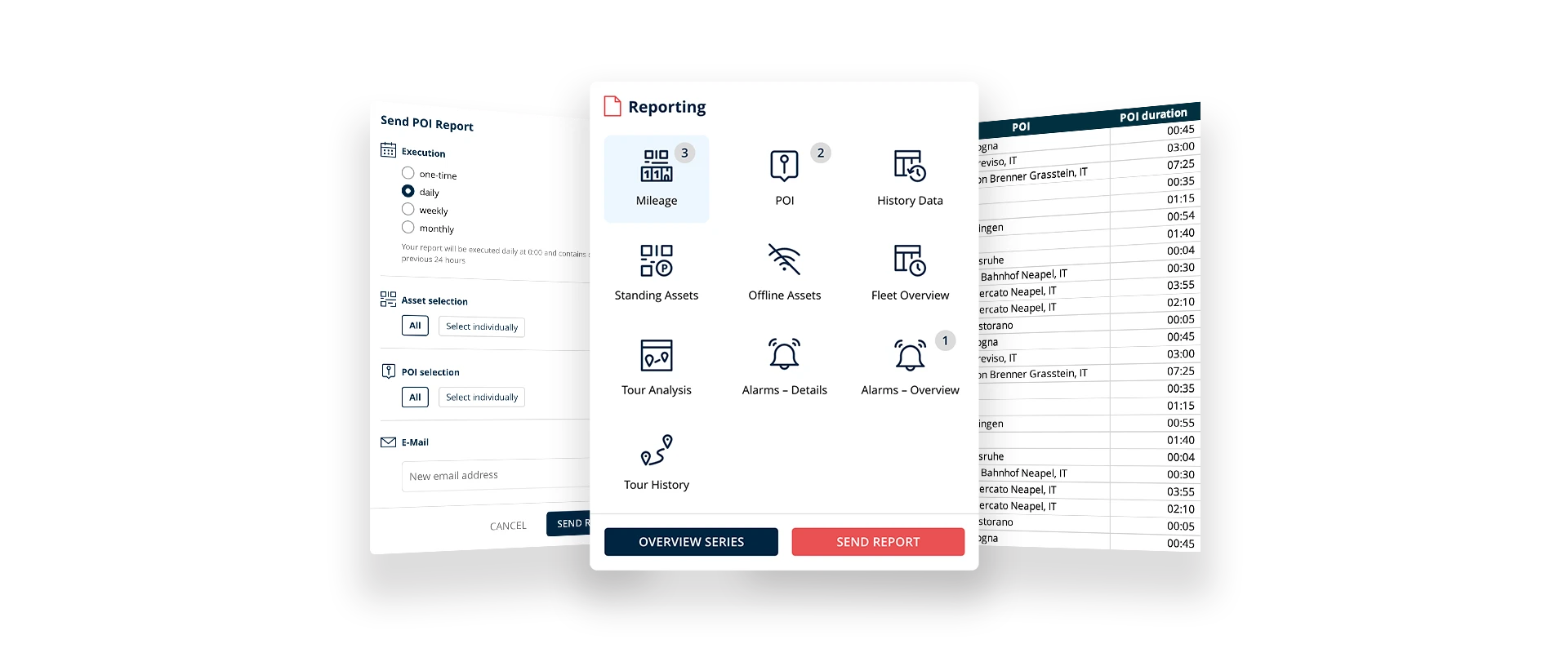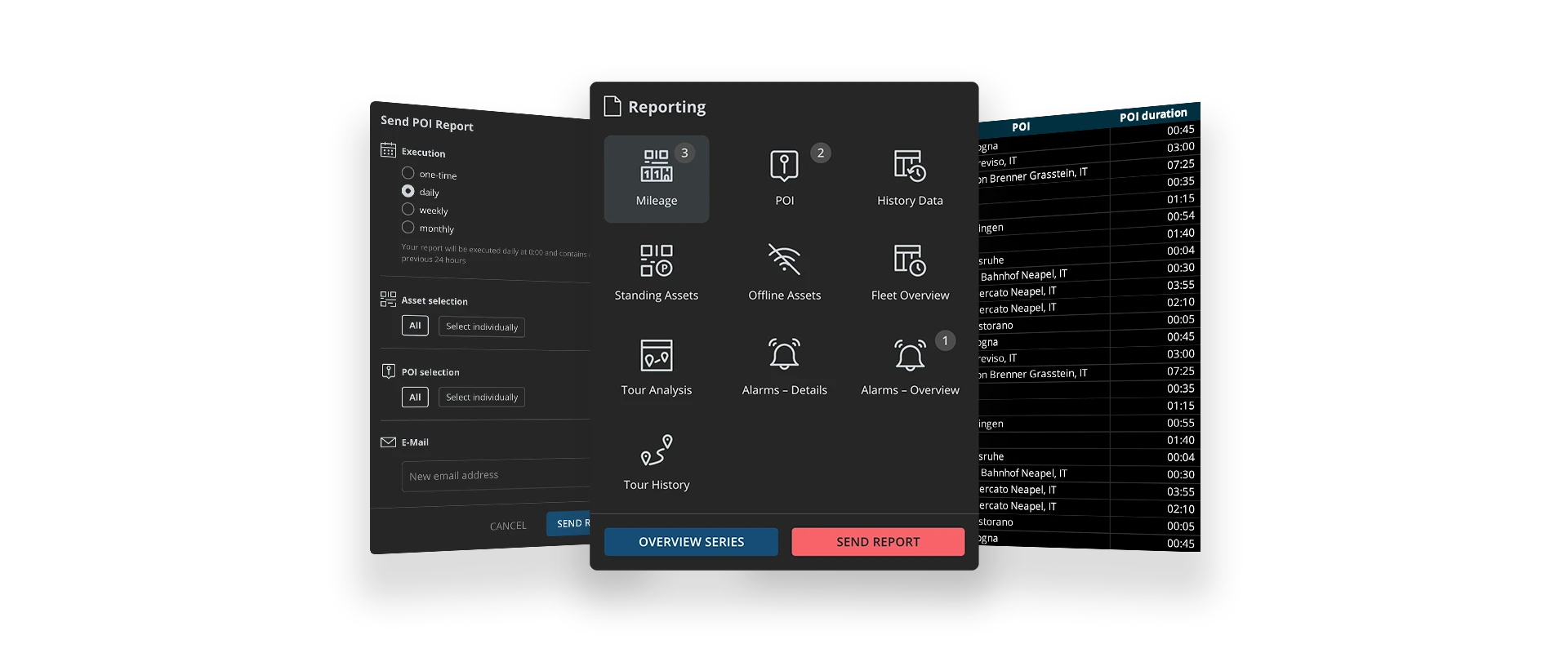 Outbound transports
Smooth delivery of your transport is of great importance when it comes to meeting deadlines for your customers. The kasasi platform offers you an efficient solution for transparently tracking transports and for predicting a punctual arrival using the ETA calculation.
Benefits for you
Use the Arrival Board to let your customers know the arrival of your transport, down to the minute.
Shorter waiting times for transhipment processes
The exact location of the truck plays a crucial role in the efficient transhipment of goods. Reliable ETA calculation indicates in real time when the truck is arriving for transhipment.
Transparency for you and your customers
Give your customers access to their order data in the kasasi platform, enriched with live telematics data, and thus also offer your customers full transparency about their transports.
Perfect temperature monitoring
kasasi has perfected the monitoring of sensitive transports such as food or pharmaceutical shipments. Since the creation of the kasasi platform, temperature monitoring and tracking has been an elementary component of the application and has therefore been refined down to the last detail. The kasasi platform meticulously monitors temperature-controlled transports and informs you proactively about deviations - so that you can concentrate on the essentials.
Benefits for you
Easy connection to your TMS
Due to the direct connection to your TMS, a route is linked to the relevant vehicle and temperature data as a basis for live tracking directly during dispatch. kasasi offers various interfaces and options for the connection.
kasasi enables monitoring of the temperature in a level of detail unlike almost any other application and also covers, among other things, multi-chamber vehicles with temperature zone-specific or product group-based monitoring in real time when the truck arrives for transhipment.
Escalation levels in notifications
If there is a deviation from the target temperature, the responsible persons will be informed immediately on the basis of a detailed escalation model.
Data for sensitive transports can be viewed for follow-up on the kasasi platform years later.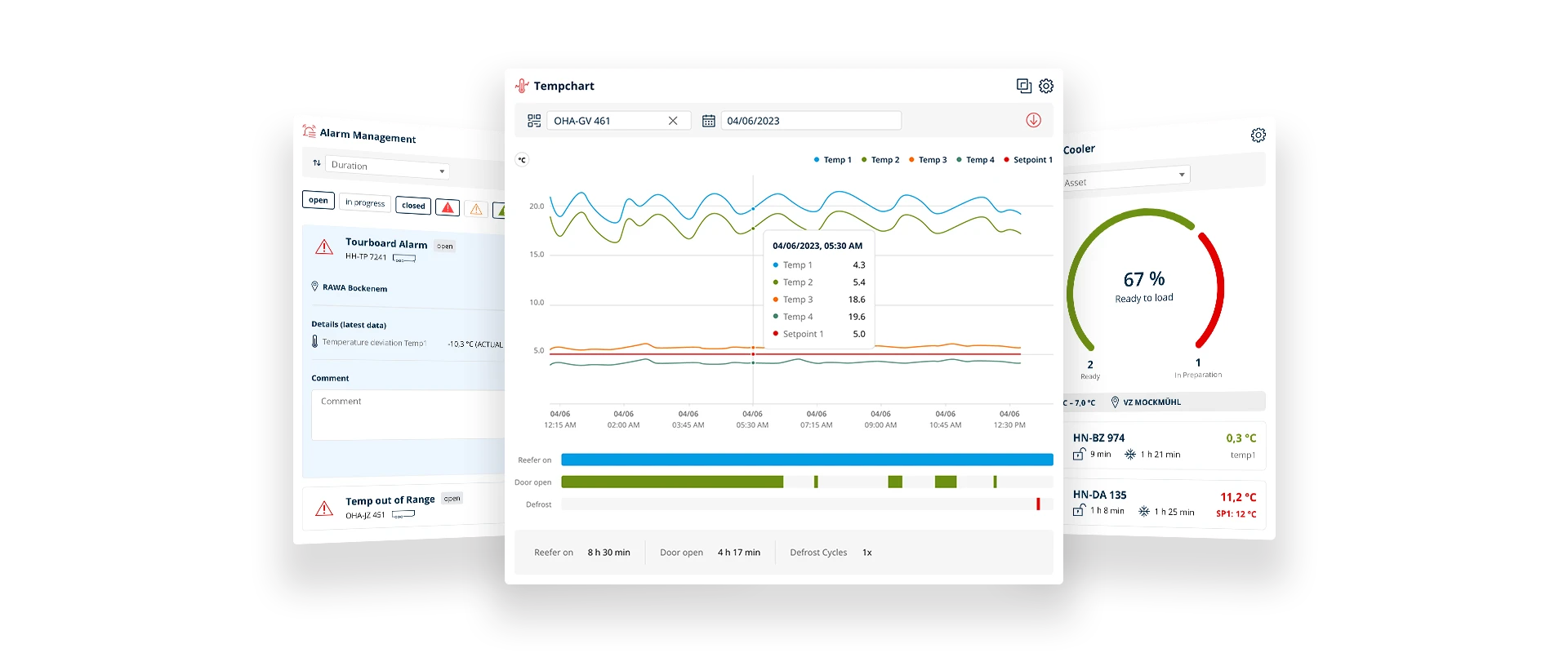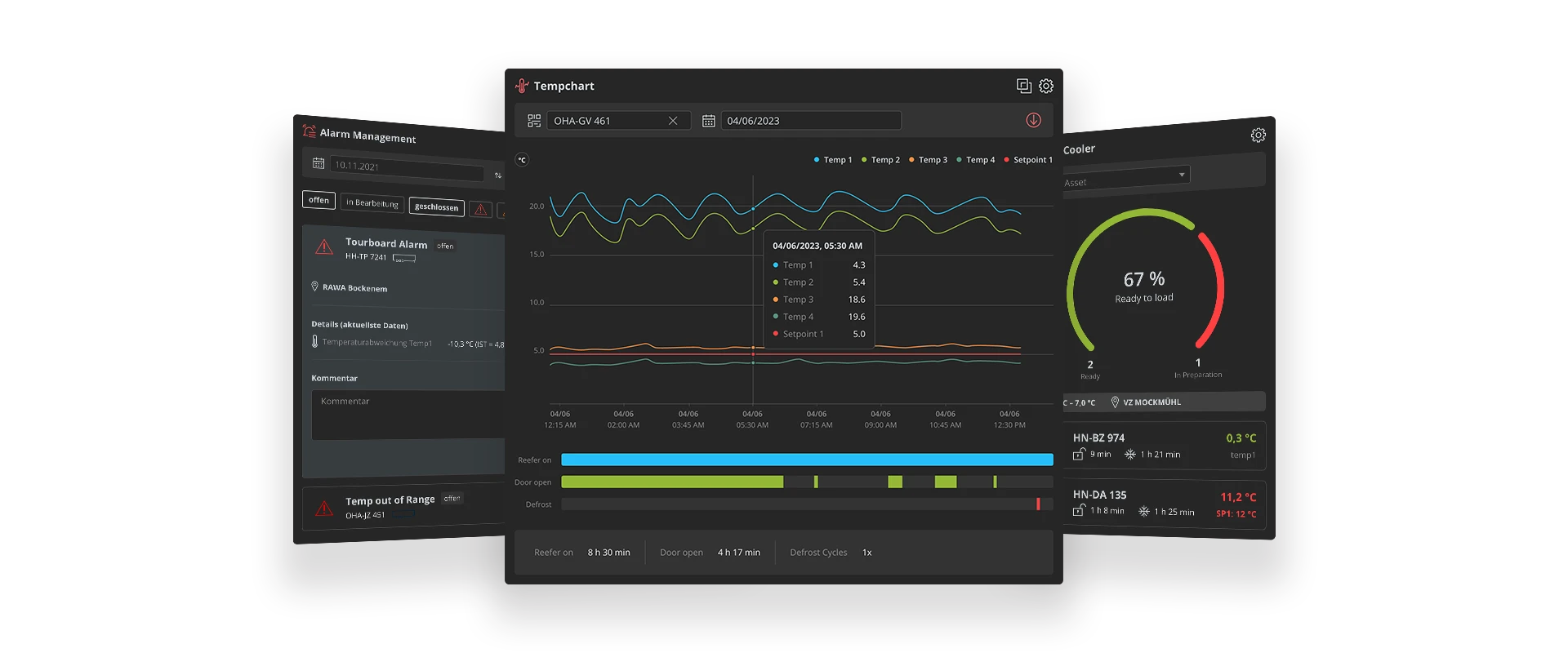 Customised solutions
Are you missing a certain functionality in the kasasi platform? No problem, because "It doesn't exist!" doesn't exist at kasasi. Based on your use case, we work with you to develop tailor-made functionalities to optimise processes and increase cost efficiency.
Find out more
Data Sharing
Simple and complete sharing of data is the basis for monitoring every transport. That's why kasasi has developed a tool that takes data sharing to a new level through 100% self-management.
100% self-management – 100% control
You retain full control over your own fleet and decide with whom you share what data. At the same time, your service partners give you access to data from transports that are carried out for you or that are relevant to you. And the best part: once everything is set up, the route-based data forwarding happens fully automatically.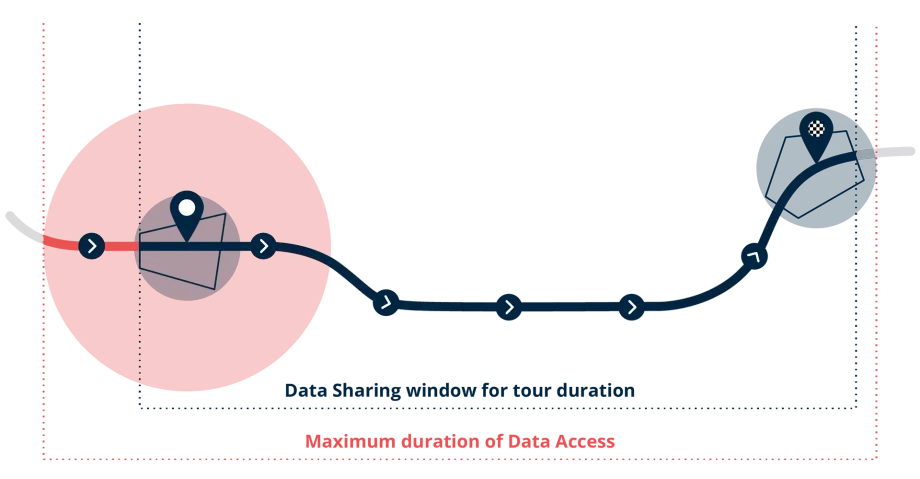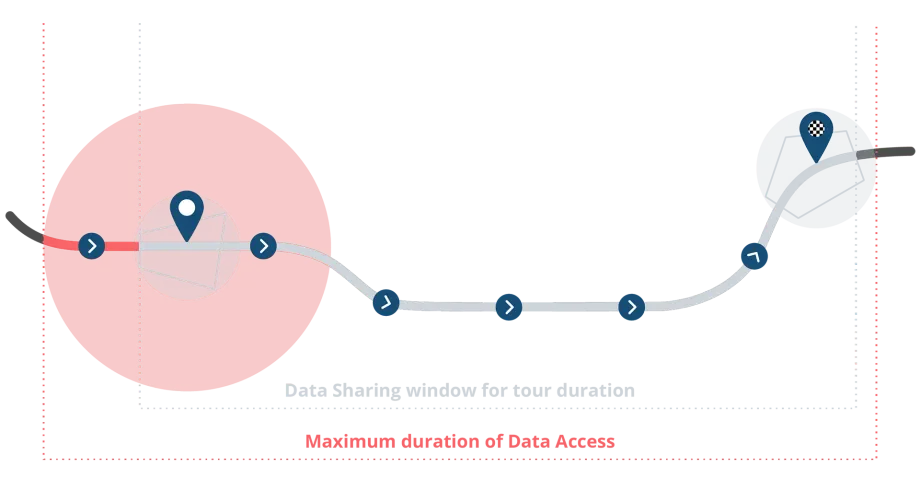 Benefits for you
Self-managed integration of your own service provider network
After an uncomplicated onboarding process, the fleet of your service partners is at your disposal. As soon as an active route is carried out, data will become visible – if access has been granted.
You are always in control
Self-management of the entire network and fleet allows you to stay in control of who gets access to live tracking at all times.
Fully automated sharing of telematics data with partners
Once your fleet is set up in the system, you can sit back and relax, because the sharing of telematics data with service partners takes place fully automatically from then on. kasasi always ensures that data is only passed on for active routes and for the duration of the transport.
Have we sparked your interest?
Feel free to get in touch with us. We look forward to hearing from you!
The kasasi team